$

5.00

AUD
Full Time Flex: A Simple Guide to Manifesting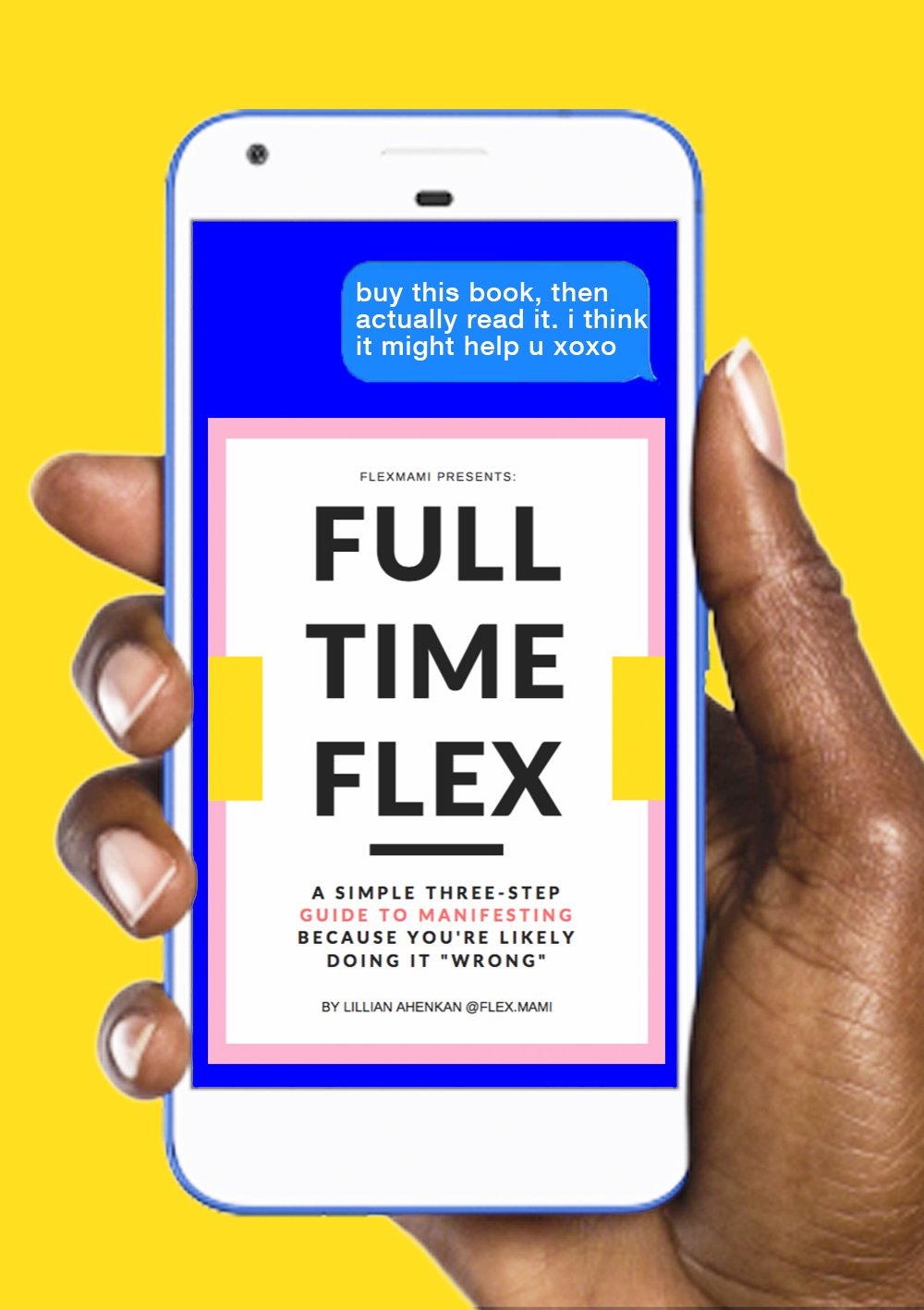 You've been asking me for more details on HOW *I* manifest, so I wrote this small-but-powerful guide called Full Time Flex.

I define "manifesting" as the act of willing positive (or negative) results into existence through belief, intent and action. In addition to the ability to shift your thoughts, dreams, wants and needs into existence through brain training. Yeah, probably not what you've been reading on the internet.

My intention is not to invalidate that method, but purely to educate you on mine. As a spiritual person, I was drawn to the very popular "think and receive" method, which relied on me to "trust the universe" in order to get results. As a generally impatient person, I had to find a way that worked for me.

It took a lot of time, a lot of skim-read books, and a lot of practice, but I found something that worked for me. My 3 step method is rooted in pragmatism and action, with no reference to spirituality.

Buy it, read it, take action and wonder what you did before you had it. Encourage a friend to buy it. Implore them to read it. Dare them to take action, then talk about what you both did before you had the book.

When you purchase this book a PDF copy will be emailed to you, which can take up to 48 hours to receive.

If any of Full Time Flex resonates with you, message me or share a snippet on social using the hashtag #FULLTIMEFLEX or #FLEXONOMICS.

Do me a solid and don't forward the complete book on to anybody. Cherish the book and tell your people to step their coins up and pay, baby.